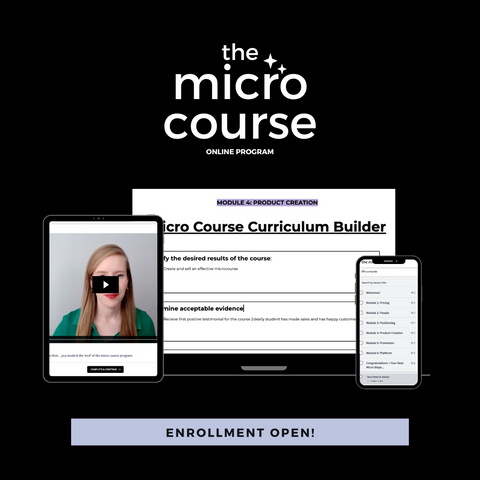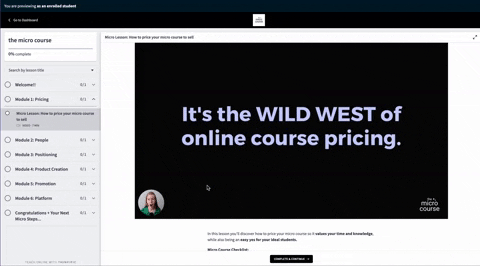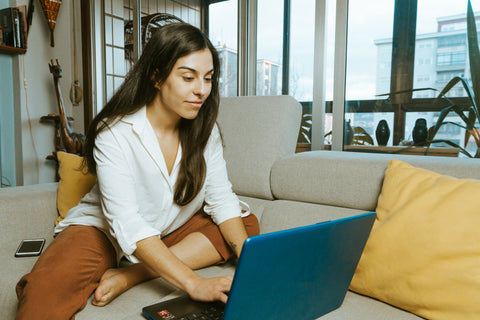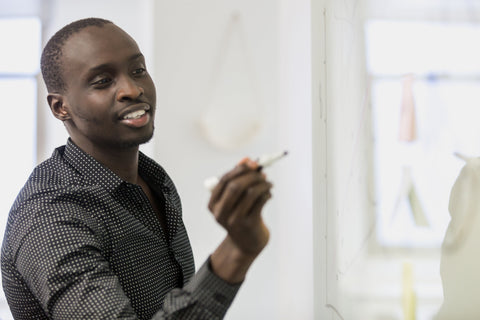 Meet Your Fellow Micro Course Students: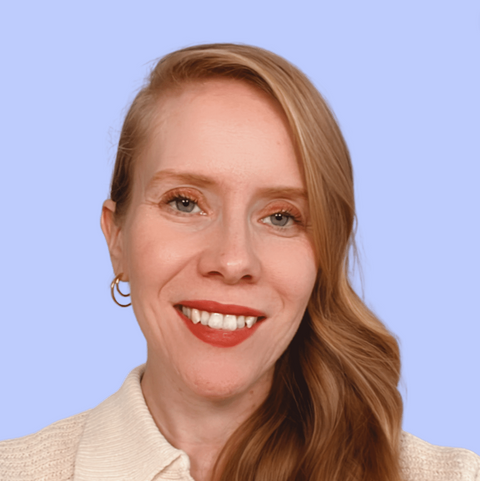 Meet your micro course instructor:
Hi, I'm Gwen! I've dedicated 10,000+ hours ghostwriting and co-creating courses with the best of the best.
From publishing houses and billion-dollar tech companies, to influential public figures and local legends - with over 1 million students enrolled.
The most fulfilling part of this work is seeing in-demand experts pivot to become thriving course-based businesses (freeing up their time and increasing their income).
Sign me up!
Benefits of creating your own micro course:
Generate leads for your signature services

A micro course is the perfect way for prospective clients to build trust and receive value in your work before investing in your signature services.
Fast to create

You set the pace. Quickly bring your micro course to life in a day, a week, or a quarter.
High value, low price

It's the wild west of online course pricing - I'll teach you how to choose the right price for your micro course.
Engaging for students

A micro course is intended to efficiently help the student with fluff-free delivery, and an actionable curriculum.
Rising demand for bite-sized learning

The people have spoken. There are currently over 1.4 billion tags for education on TikTok. YouTube Shorts and Instagram Reels continue to skyrocket in popularity.
Make more money from your knowledge

If you're not currently selling a digital product, you're missing out on revenue. The micro-course method is the perfect low-risk, low pressure way to start selling online.
Who should create and sell a micro course?
The In-Demand Professional
The Shopify Founder
The Digital Creator
The Sage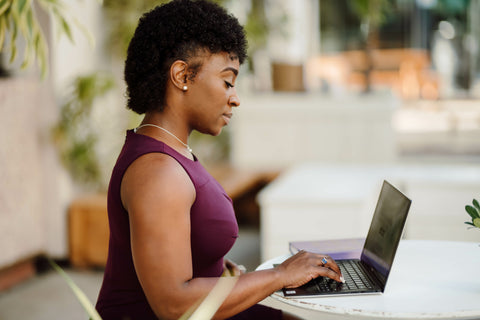 You're eager to free up some time and make money in a scalable way by turning your knowledge into a digital product.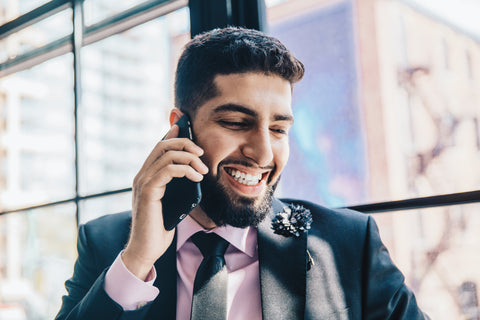 You want to add an evergreen revenue stream or education lead generator.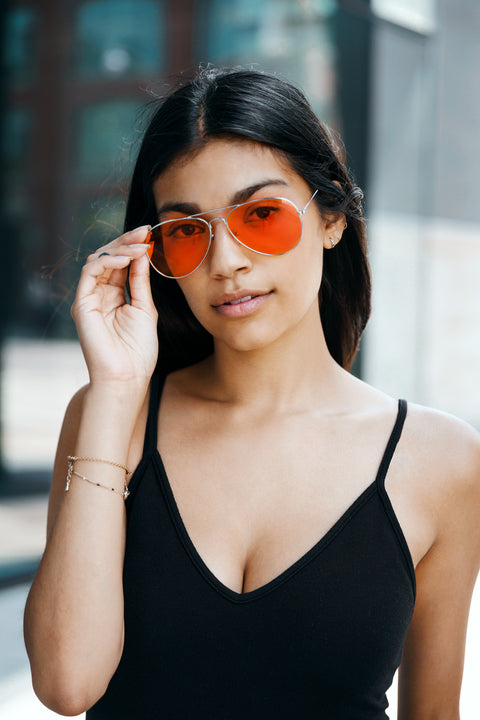 You're making it big on TikTok, YouTube, Instagram and you're  looking for credible guidance to create your first digital product.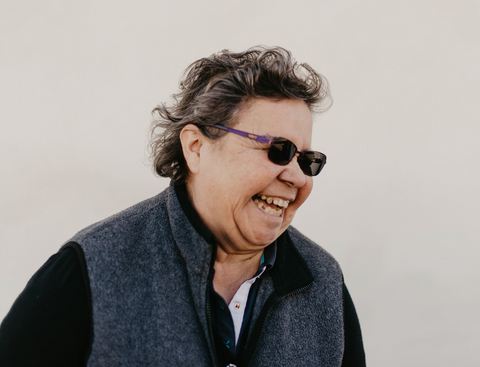 Retire? No way - you've got too much to teach! You're interested in giving this online learning world a shot. Build your legacy of education, while having fun and making some extra money!
After taking the course, you'll be able to:
Module 1: Decide on pricing for your course
Module 2: Find your ideal students
Module 3: Position your course to be an easy buy
Module 4: Create a quality course and sales page
Module 5: Promote your course to your ideal students
Module 6: Decide on the platform to sell your course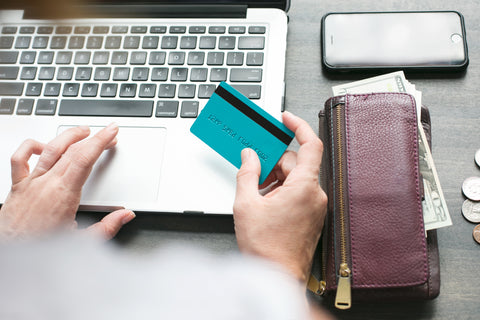 How to price your micro course so it's an easy buy for your ideal students.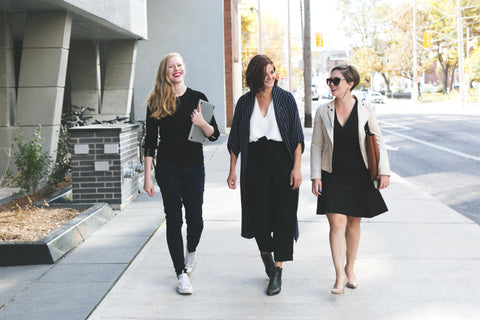 Discover the process to find, connect, and sell to your ideal students.
How to position your course so it's an 'i-need-to-buy-it-now' moment.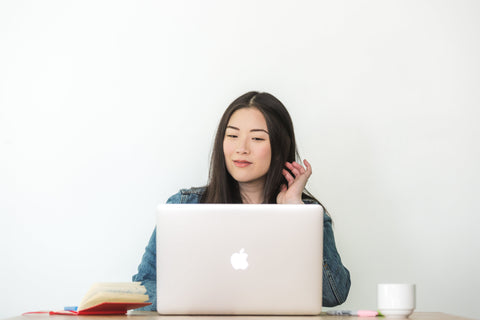 Learn how to turn the curious into the converted.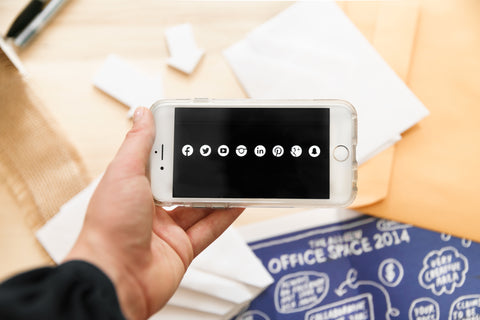 Discover case studies of successful course creators and craft your ideal promotion plan.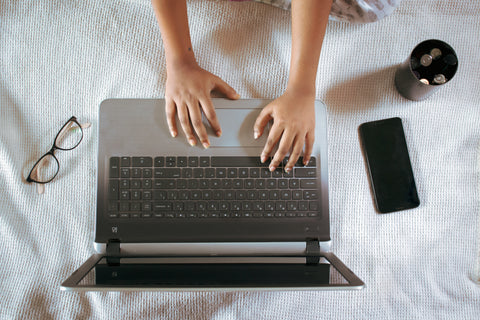 Leverage top of the line or inexpensive options to help you create and sell your course.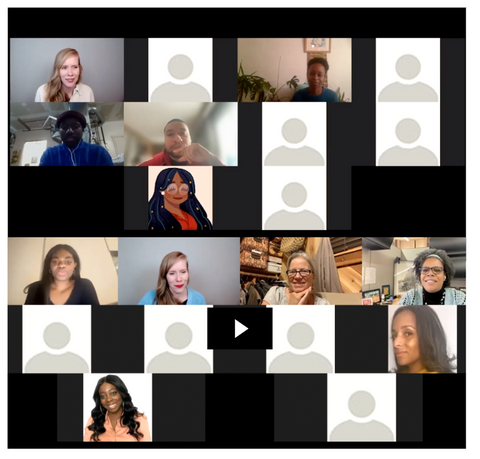 BONUS: Access Student Q&A Calls
You'll receive access to student Q&A calls to learn from fellow students questions that came up in the program.
Included in the course (content last updated February 23rd, 2023):
Six video tutorials, each under 10 minutes

Complete the micro course in less than 60 minutes.
Step-by-step micro checklists for each lesson

Micro actions lead to major progress.
Lifetime access to the micro course

You'll also have access to all updates as the course evolves.
Go deeper with curated resources

Dive into high-quality resources to continue learning at your own pace.
One-pager worksheets

Make progress fast with one-pager worksheets, intended to help you enjoy creating your course.
Testimonials from past course creation clients:
"Gwen was absolutely essential to our success. If you want to build not just a course, but a great course, she should be your very first call. I won't produce a new course without her."
"I am convinced that the Universe sent Gwen to me. I was getting really frustrated because I was seeing this gap in the market for effective legal help, but I didn't know how to start. So I kept putting my program on the backburner...and then I met Gwen. Thank God."
"I would 100% recommend working with Gwen as you create and launch your course!
She is direct and so committed to our success! She also has more experience than most people out on the market and that speaks volumes!"
"Gwen has such an extensive amount of knowledge & experience about course creation!
She actually takes her time to answer questions and doesn't give any fluff answers either. I think any course creator would be beyond grateful to learn from her because she actually cares about the journey and is there every step of the way!"
"I highly recommend working with Gwen if you're thinking about creating a course - she's the best in the biz and I can't endorse her enough!"
Frequently asked questions:
How do I choose my course topic?
At this moment in time, you probably have a hunch about what you'd like to teach.
Throughout the micro course, you'll learn how to validate your topic, find your ideal customers, and position the course so it's an easy buy.
How long does it take to create a micro course?
When you enroll, you have instant access to the micro course. It will take less than 60 minutes to complete the course.
How much will I need to spend to create a micro course?
After investing in this program, you'll learn methods and tools to create your course on a $0 budget. There are also options and multiple price points.
When does the program start?
When you enroll you have instant access to the entire curriculum. You can watch it within an hour and build your own immediately. You will also have access to the BONUS live training when you enroll today!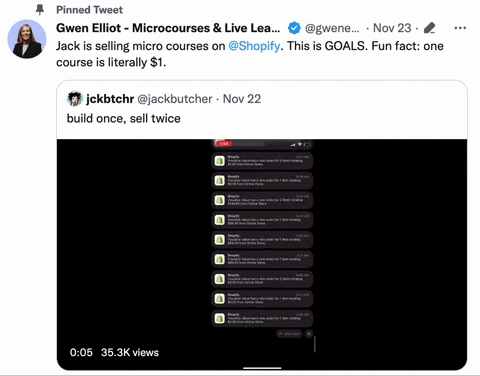 A look into your future...🤩
Make sales while you sleep AND feel the accomplishment of sharing your micro course with your students!